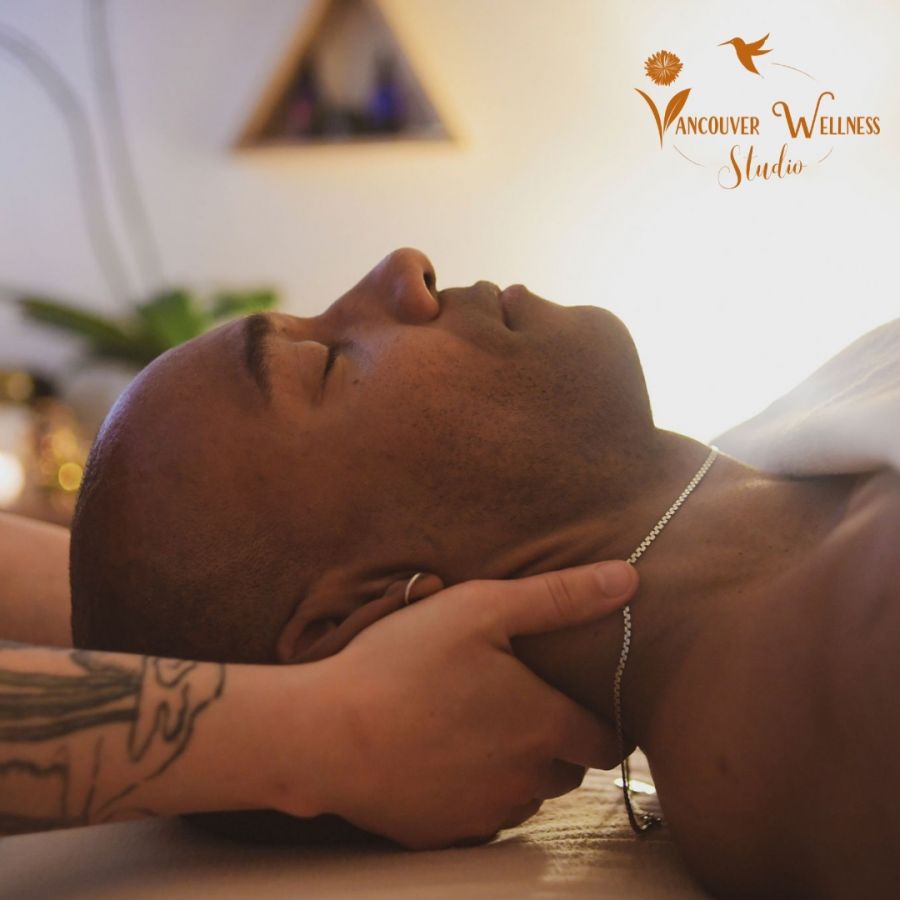 LHC: Hey there, welcome to Let's make a health connection. In this podcast we introduce, interview and highlight the numerous healthcare providers and resources that we feature on our website, localhealthconnect.com.
I'm Jennifer Barber, a licensed clinical social worker in Washington, and I'm happy to be part of the local health care provider community.
Kendall Hagensen is joining us today. She owns Vancouver Wellness Studio in downtown Vancouver. Welcome Kendall.
KH: Hi…
LHC: Thank you so much for being here with us today and tell us all about it.
KH: Thanks so much for having me.
LHC: So tell us a little bit about Vancouver wellness center and what you all have to offer over there. I guess before we get started, I should say I knew you when the studio first opened. It was a tiny baby studio and in the number of years, which hasn't been all that much, you all have grown, yes?
KH: Yeah.
LHC: Impressive; tell us more.
KH: Thank you; yes, you and I have known each other for quite a few years at this point and we knew each other before when the studio was just a vision and you've been so supportive of us. As a result, I'm always grateful to you. Vancouver wellness studio opened in the fall of 2016. We specialize in collaborative health care, collaborative whole-person health care. What that means is that we view every client or patient that comes through the door as a whole person. We approach their care that way and we collaborate with them on their treatment goals and we collaborate as a healthcare team on their behalf so that they don't have to continue to relay their updates and health history and stories back and forth to each provider. The foundation of that really comes from my own health illness and health journey which I've shared quite a bit about over the years in various formats. I want patients to have a different healthcare experience that feels very cohesive and connected. We see a lot of patients who have chronic illnesses. We want them to feel fully supported. We know how exhausting it is to deal with chronic illnesses. So that's a bit about what we're doing. We have multi-disciplinary services.
LHC: So tell us a little bit about that and also before we're done, if you don't mind, I would like to dive into just a little bit about your own story. But before we do that, If you could just kind of tell us what level of discipline you possess? Then we'll talk a little more about how you do that collaboration piece.
KH: We have mental health services. We have several mental health providers on our team and we specialize in EMDR therapy, somatic therapy, trauma therapy. We do counseling, as well as EMDR and lens neurofeedback as a result of various types of mental health approaches. We have naturopathic medicine here and that comes with a variety of things that sort of come under that naturopathic umbrella. We have Chinese medicine and acupuncture. We have massage therapy. We have nutrition services. We have health coaching, which was a newer service for us in the past six months. We've added health coaching. We have movement. We have a movement studio here. Over the years, we have provided a variety of movement types and styles. Right now we have dance and yoga offerings and fitness. We have a fitness trainer on our team as well.
LHC: So you've got a lot of people in this doing a lot of different things. If you could walk us through the process. What your vision has been and how it has carried through for that collaboration. So let's just say somebody's coming in. Somebody who's listening and may have these questions. Somebody who's coming in and might want to have all of their care in one place. They want to see a mental health therapist. And maybe they want to see this naturopathic doctor, and maybe they want to do some acupuncture work. If I come to your space, how is all this offered?
KH: Exactly, so there are a few options, methods of collaborating. We do have patients who will start with one provider. They'll come in. And say they're starting with the doctor and then through the treatment goals, they realize mental health counseling would be supportive as well. As for massage or whatever it is to help them reach their goals faster and feel good. So that's one way we do that. And then the other way. We do have something called our Holistic Care Plan. That is really for patients who know they want support. They know they want that multidisciplinary approach or they're just not really sure. However, they know they have symptoms that they haven't been able to explain or they haven't really been able to feel better about conventional medicine but they're not sure. Does it begin with mental health or with physical health? Is acupuncture the first step? A lot of our services can treat the same symptoms in different ways. We have something called a Holistic Care Plan and it's an essential, comprehensive intake form and intake process. So we fill out the Holistic Care Plan intake and then our entire team reviews it, with the patient's permission. We make our recommendation. Based on their health history and goals, we decide which kind of combination of providers we think would help them reach their objectives the quickest. Then we make that recommendation to the patient and they get started. We usually employ a primary provider who's in charge of really coordinating their case and maintaining all communication. Then we continue to collaborate and coordinate their care.
LHC: When does the collaboration take place? Is the patient or client there during that process?
KH: Typically not, and that's a great question. Actually, we do get that question. As a result, when our team is reviewing the Holistic Care Plan, the patient's not present. Then, oftentimes, we don't typically have more than one provider or service available at the same time. But oftentimes, someone will come in, let's say for their mental health and then go down the hall, and have their massage. Patients are interested in doing a variety of services on the same day.
LHC: This could be an excellent time to dive into a little bit about your own personal story, and I know how that is attached to how you've kind of made this a dream come true for Vancouver wellness. Can you tell us a little bit about your own story?
KH: Absolutely. Yes, it is very tied to VWS. It's why we exist. And now it has expanded over the years. So to break it down in a slightly different way. I have multiple sclerosis (MS). I was diagnosed when I was 20 years old and started having symptoms in college as an undergrad. I also have a close family member who has MS. So I was pretty aware of the symptoms. I'm pretty certain when those started. That's what was happening to me. I was a young adult and I was in college and I was trying to figure it out. I sought out western medicine. I'll say, I always say this, I am so grateful to the western medicine. I continue to use western medicine. I have had some amazing neurologists throughout the years. Western medicine has been there for me. I've been in multiple emergencies and I'm so grateful that it is there. What I found out and realized is Western medicine was not built for preventative care or for chronic illness. It was very disjointed. One huge gap in that experience was mental health. Going through the whole diagnosis process and dealing with all the symptoms, not even once was my mental health even considered by my providers.
LHC: Wow.
KH: So, at that point, I was already on the path to becoming a therapist. I had that interest prior to going to college. So I was on that path and it was just very clear to me that it was missing. I started seeking out alternative care and I started to build this care team all around me and took notes. It was wonderful and I received great care. In addition, I was also aware that they were not communicating with one another. Though I was receiving great care, they were still not coordinating my care. So I started to envision a place where people could come and receive truly collaborative and cohesive care. And that was the original vision of VWS. And that was around 2008 when I started to imagine this place. So I went to graduate school with that vision in mind. Everything I did in graduate school. Every paper I wrote, every internship or practicum was really focused on holistic health and wellness centers, integrative and complementary medicine. I came out of graduate school having a more distinct vision for this place. So when our older daughter was one, I decided to move forward and give it a go with the vision and here we are.
LHC: The path is incredible because you were going to school to be a mental health clinician then you realized how important that was and it is just amazing to hear that story. Thank you so much.
KH: Thank you, Jennifer.
LHC: Curious about what is next for VWS? What exactly is going on?
KH: We have a couple of things going on. So, as you mentioned earlier, we have grown a lot. We'll continue to grow. Not only our group, but also our services. We've been doing a lot more over the past couple years. We've really expanded into corporate wellness and supporting a lot of our local businesses here. In the fall, we are going to be opening a waterfront location. It will be a spa and the way we envision it is it will be sort of like an alternative medicine spa. It will have a medical feel to it and a healthcare feel to it and it will be focused on restoration and rejuvenation. It won't have our Franklin location. We will still be here and still very focused on healthcare. The waterfront location will be more of a spa and it is connected to the new AC Marriott Hotel that is opening very soon at the Waterfront. We will be the tenant there on the ground floor and we will be partnering & collaborating quite a bit with the hotel. Hotel guests will be able to book services when they book their room and put services on a room charge and things like that. We will be really collaborating with their team there at the hotel and then we'll also be serving the community members.
LHC: You said the hotel opens this summer or in the fall?
KH: Yeah. The hotel is opening in June and then we will open in the fall.
LHC: Will there be a new name for you down there on the waterfront?
KH: So it will be the same name. We'll still be Vancouver Wellness Studio and we'll be adding some location markers, it'll be called Vancouver Wellness Studio Waterfront Spa. We'll still have our Franklin street healthcare location. It's the same business. we're working on a brand refresh right now, so that'll be coming around the corner as well.
LHC: Great. So can you tell people where they might be able to find you at the Franklin location? What's close by?
KH: We're right by Esther short park. So we're on the corner of Eighth and Franklin street in the area of the courthouse downtown Vancouver. We provide services seven days a week here and we have early appointments, late appointments, day appointments & weekend appointments. Our providers have some flexibility that way.
LHC: So great. Anything else coming up you'd like to share or is there anything that you might like other people to know who might be listening to this, thinking that you sound like a pretty great place.
KH: I think the biggest thing is that our team is continuing to grow and we're really prioritizing & making sure that we do have availability for clients. During Covid, especially with mental health and the other services as well, there's been just a high need, not only at our clinic but everywhere. We've been really prioritizing, continuing to make space and open schedules and so just for the community to know that we do have openings and we have some new providers that have joined our team recently and they are ready to work with you. So come on in.
LHC: Great awesome. Thank you so much Kendall for meeting with us today. I know that the Vancouver wellness studio has a profile on localhealthconnect.com. Where else can people find you in the virtual world?
KH: Yes.Go to our website vancouverwellnessstudio.com. That's also the place where you'll find updates about the spa and job openings about the spa. We will be hiring for that location. We're on social media, Facebook and Instagram @VancouverWellness.
LHC: Great thank you so much Kendall. You have a great day today.
KH: Thanks, jennifer.
LHC: Thanks again for listening to Let's make a health connection. Find us online at localhealthconnect.com as well as Facebook, Instagram and Twitter. Links and show notes for this interview are available on our podcast page. These interviews are really fun and I hope you made a health connection today. We'll talk again next time.
Let's make a health connection, copyright 2022, all rights reserved is the exclusive property of MBS therapy, LLC, a Washington-based company. Local health connect is inclusive and does not endorse any political or religious group. Thank you again for listening and we'll see you next time on localhealthconnect.com.
By Jennifer Barber, LICSW 6-6-2022